About BOSCOM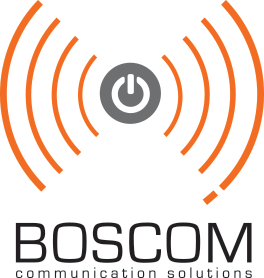 BOSCOM provide customised end-to-end connectivity solutions in the data communications industry. We specialise in project support and provide a comprehensive procurement service. Our team can fulfil the full scope of your category requirements, including sourcing electrical and custom data communication equipment. BOSCOM specialises in customised data communications systems across home networking, copper connectivity, fibre optics, active equipment, and racks & cabinet categories.
Our Mission
To provide full procurement services for your data communication system, including sourcing difficult to find components and electrical products. As an experienced importer/manufacturer and distributor our prices are highly competitive which means we provide significant savings.
Our Products & Solutions
BOSCOM import, manufacture and distribute a comprehensive and robust range of data communication and connectivity products from carefully selected suppliers in Australia and around the globe.
Our People
Our team have the expertise and proven capability to deliver insights and initiative in the electrical, data and telecommunications industries, and support you throughout the project life cycle. Our team provide support from the design & supply phases, installation & start-up and provide a comprehensive system warranty for quality assuredness.